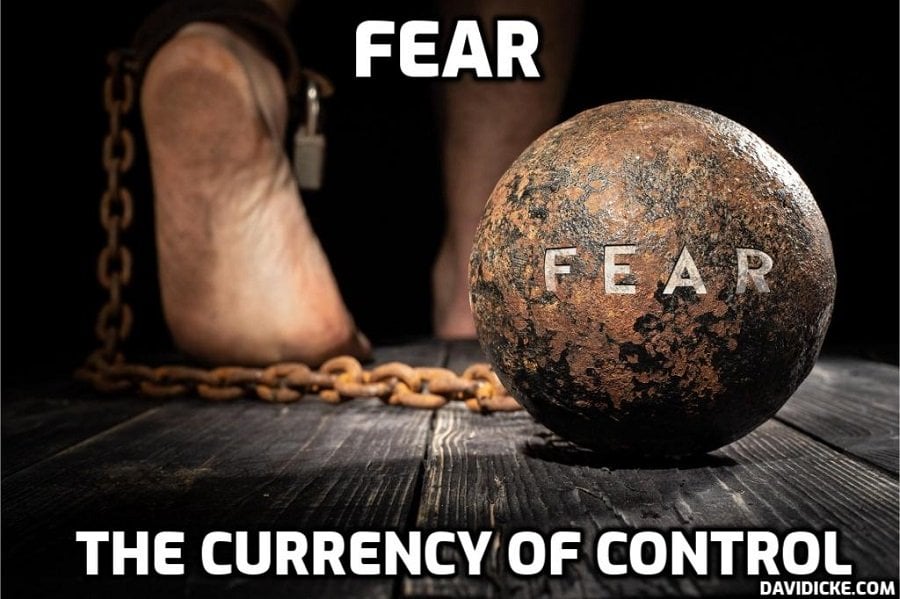 Also see:
What began in March 2020 as "15 days to slow the spread" quickly morphed into: "You can't go back to normal until a vaccine." The psychopathic plot to inject 7 billion people starts with compliance conditioning.

To ensure that populations would submit their bodies and livelihood to upcoming controls, a decrepit mentality was set early on. Fear was used to control people as the World Health Organization declared a worldwide pandemic, misleading the world on how the virus is spread, only to later admit that asymptomatic spread is rare. In the pandemonium, ill-equipped health care systems were handicapped for treatment options and unable to help vulnerable patients with pre-existing conditions and underlying comorbidity.

Populations are being psychologically manipulated, primed to take vaccines in order to regain their freedom

As mortality rates appeared grim, with controversial testing kits, false positives and misleading diagnoses, people around the world were told to "stay home, stay safe." As small businesses closed their doors and corporate profits soared, uninfected people distanced themselves from other uninfected people. The stage was set. The terms were written…
It seems that many Europeans are more vehement about protecting and preserving their natural freedom than the largest percentage of Americans. I guess the Irish and Germans, in particular, aren't as spoiled, self-absorbed and cowardly as the vast majority of Americans:
Video: Covid-19 Lies: No Masks, No Lockdowns, No Social Distancing! Mass Mobilization in Ireland
Dr Dolores Cahill
Ireland is leading a movement.
The Statistics are manipulated.
More people will die as a result of the closing down of the global economy.
No justification for the schools to be closed down.
No justification to wearing a face mask.
According to Dr. Russell Blaylock: by wearing a face mask, "the exhaled viruses will not be able to escape and will concentrate in the nasal passages, enter the olfactory nerves and travel into the brain."
Source: Video: Covid-19 Lies: No Masks, No Lockdowns, No Social Distancing! Mass Mobilization in Ireland – Global ResearchGlobal Research – Centre for Research on Globalization