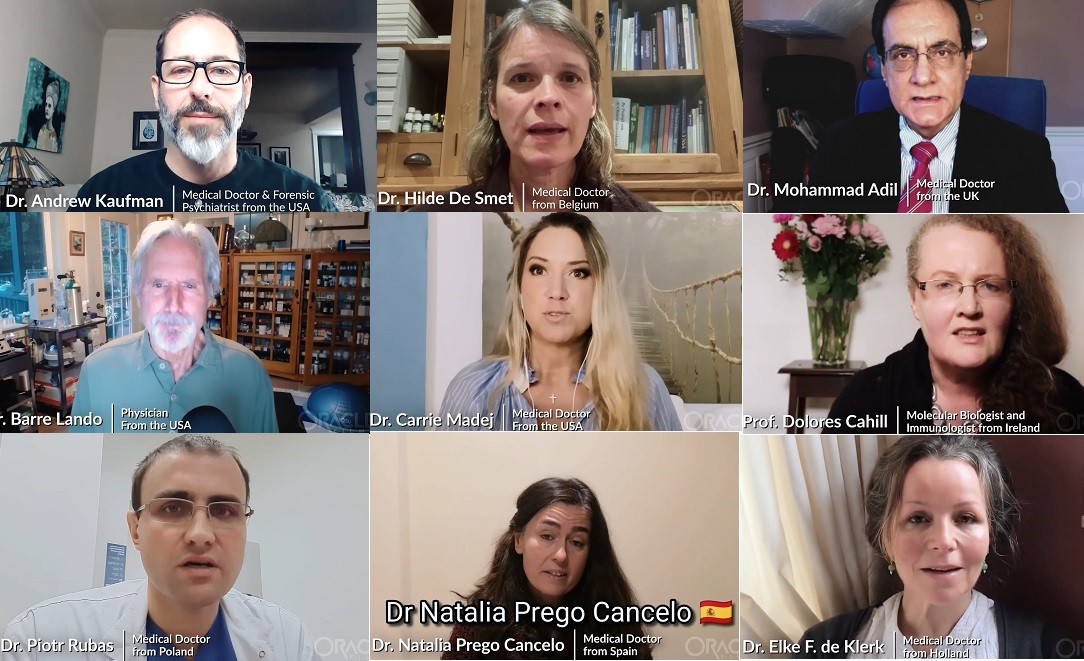 Also see:
A former employee of the U.S. Food and Drug Administration (FDA) whose job it was to inspect vaccine manufacturing plants told Vanity Fair last week that when the FDA ignored his allegations of gross safety violations at a Merck vaccine plant, he blew the whistle — only to be ignored.

Coming amid growing concerns over the safety of COVID vaccines, which are being rushed to market at unprecedented speed, the newly revealed allegations raise questions about how the FDA will oversee safety at COVID vaccine manufacturing operations.

According to Vanity Fair, "the unprecedented effort to actually make the more than 300 million doses that a successful national vaccination effort will require has gotten less attention" than issues related to the safety and efficacy of the actual vaccines themselves.

"Vital questions about the FDA's inspections of vaccine plants have slipped under the radar," the magazine reported…
****
"The wisest thing in the world is to cry out before you are hurt. It is no good to cry out after you are hurt; especially after you are mortally hurt. People talk about the impatience of the populace; but sound historians know that most tyrannies have been possible because men moved too late. it is often essential to resist a tyranny before it exists."
― Eugenics and Other Evils: An Argument Against the Scientifically Organized State

"Disobedience is the true foundation of liberty. The obedient must be slaves." ~ Henry David Thoreau, (1847) Journals (1838-1859)

"The true terrorists of our world do not meet at the docks at midnight, or scream "Allahu Akbar" before some violent action. The true terrorists of our world wear 5000 dollar suits and work in the highest positions of finance, government and business."

~ Peter Joseph, "Zeitgeist: Addendum". Documentary, History, War, http://www.imdb.com. 2008.
****
We the individuals have always been at war with the inbred-insane powers that be, but now, these web-toed freaks of nature have declared an outright war on we the individuals, with the primary agenda being to exterminate up to 90% of us and turn the other ten percent into transhumanist slaves:
This is not conspiracy theory, little sheep, the time to play that game was over a long time ago; or in other words, "THIS AIN'T KANSAS", little sheep to the slaughter!
If you give a single shit about anything, or anybody, but yourself, little sheep to the slaughter, then it is time to wake the hell up, grown the hell up, and then join us in this war these inbred freaks of nature, and their political puppets, have declared on us. If you give a single shit about your children and their children, then you will change your ways, soon!
Doctors Around the World Issue Dire WARNING: DO NOT GET THE COVID VACCINE!!
by Brian Shilhavy
Editor, Health Impact News
In an effort to combat Big Pharma Corporate Media and Big Tech censorship, doctors around the world are frantically trying to warn the masses of the devastating effects of the experimental COVID vaccines about to be mass injected into the unsuspecting public assisted by military forces around the world.
What could possibly motivate these doctors, nurses, scientists, and other health professionals to make such an impassioned plea? What do they have to gain by taking the time to educate the public on the hidden dangers of a new class of vaccine about to be inflicted upon the citizens of countries around the world?
They have NOTHING TO GAIN, and much to lose, including their careers, and possibly even their lives.
So why are they doing this? Why are these doctors and professionals being censored so much if the new COVID vaccines are in fact "safe and effective"? What is it that the media and the government are hiding that they don't want the public to know?
They are doing this because they are doctors and scientists who actually understand the REAL science here, and who know the devastating potential consequences of those who choose to get this very toxic and dangerous vaccine, and they are trying to save as many people as possible from the carnage this vaccine is going to cause, which will include DEATH, brain injuries, life-long autoimmune disease, infertility, and more.
Please watch this video and their urgent pleas, and then share it with as many people as you can, because time is short!
See Also: